802.11a Throughput test NL-5354cb-PLUS-ARIES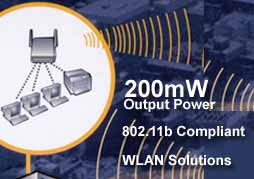 IN STOCK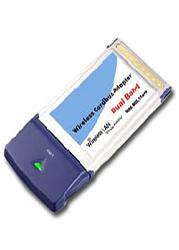 The following throughput tests were run at close and medium range with a Proxim skyline access point with 2.0 firmware WEP disabled. Tests were run several times to achieve the best results under low noise conditions. Tests were run with a 2.2ghz cardbus laptop computer plugged into a AC outlet.
The NL-5354CB-PLUS-ARIES 2x mode is impressive however we were only able to get good results with the laptop computer plugged into an ac outlet. The 802.11a 2x mode uses more than one 5Ghz frequency to increase the overall bandwidth this is possible because there are more channels available and the band is less crowded than the 2.5Ghz band that 802.11b and 802.11g operate at. As soon as the computer goes into power save mode we had problems with 2x mode. This is understandable because 5Ghz 802.11a radios will use much more power than 802.11b or g devices in part because they have to transmit 2x as much frequency. Standard 802.11a mode turned in solid results at 10 and 50 feet and also worked well in power save mode. However power save mode caused the card to produce between 1 and 2 mbps lower results in 802.11a mode. Power consumption in power save mode was excellent due the the advanced next generation radio on this card, we noticed battery battery life equal to a Orinoco card.
From our results we can say that 802.11a provides sold performance numbers at the cost of some mobility. The 802.11a 2x mode would be an excellent choice for a desktop computer at medium range that requires high bandwidth. The 802.11a 2x mode would also be good to bridge wired networks. For a laptop user where battery life and mobility is important the 802.11a mode would be more appropriate at medium distance. At more than 150 feet from the access point one of our high power 802.11b cards might be a better choice.
NL-5354CB-PLUS-ARIES results
This test was made in 802.11a 2x mode at 10 feet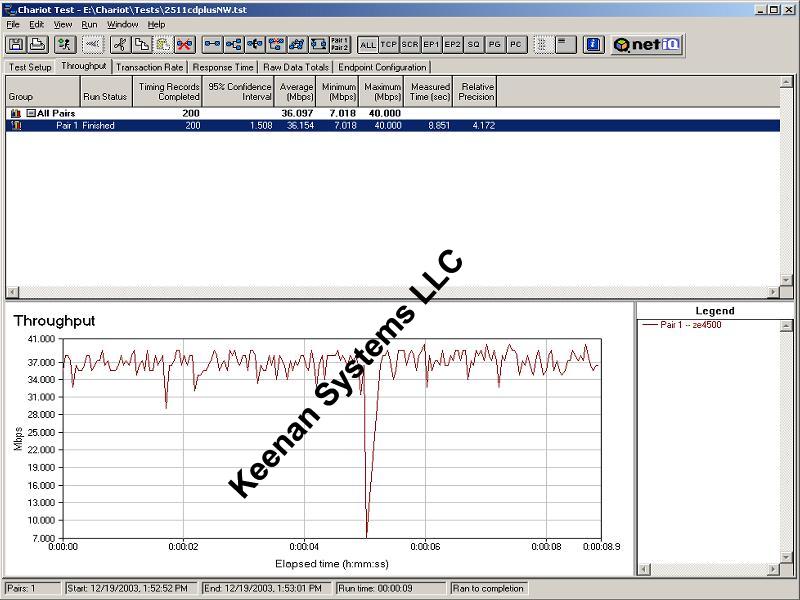 This test was made in 802.11a 2x mode at 50 feet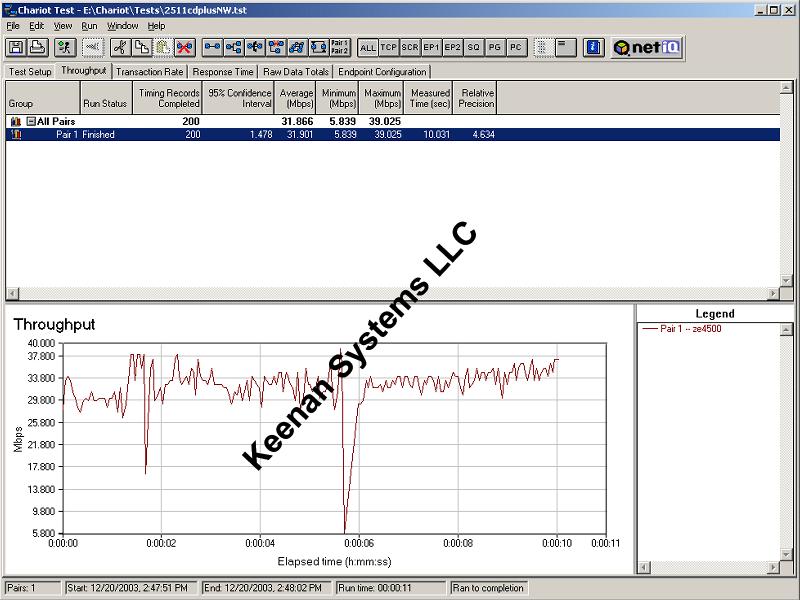 the second test was in 802.11a mode at 10 feet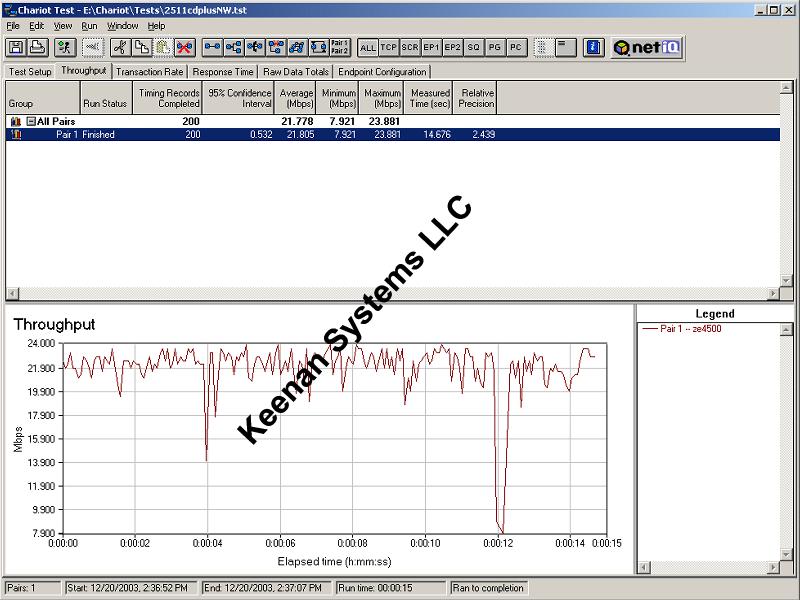 802.11a mode at 50 feet