NL-5354AP1 Aries2 802.11 super a/g access point review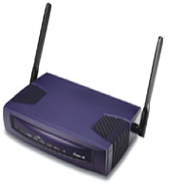 Click here for details on nl-5354AP1 A/B/G access point
Click here for details on the nl-5354CB A/B/G card
Configuration
We tested the new NL-5354AP1 with support for 802.11 super A/G or Turbo mode. We used a nl-5354cb plus card in a HP ze4500 AMD Athlon XP-M 2200 on Microsoft Windows XP SP1 on hard power with power profile set to always on (full CPU speed). We configured the access point to channel 6 with half power super G mode we also tried smart select and it automatically selected channel 6. We selected 11g only mode to disable 802.11b protection overhead. There was a 802.11b access point on 1 and a 802.11g access point on 11 to simulate real world overlap. For super A testing smart select was used and it picked channel 50. We did not have any other 802.11a access points running at the time.
Results super g
We ran the Keenan Systems 2.4GHz spectrum analyzer and noticed that there is more overlap in the channel 11 end of the spectrum AirMagnet also reported "RF coverage compromised on CH 11". However we had associated stations on channel 11 and 1 without disconnects. On our best run we were able to average just over 44Mbps however there was a large deviation from the average in both directions.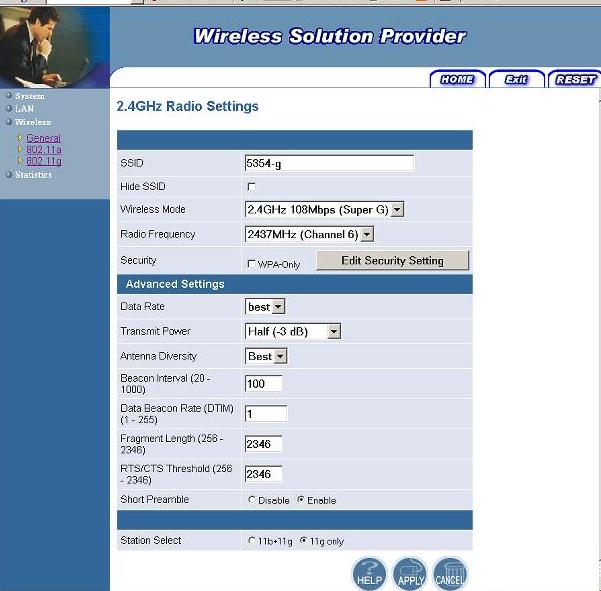 Super g config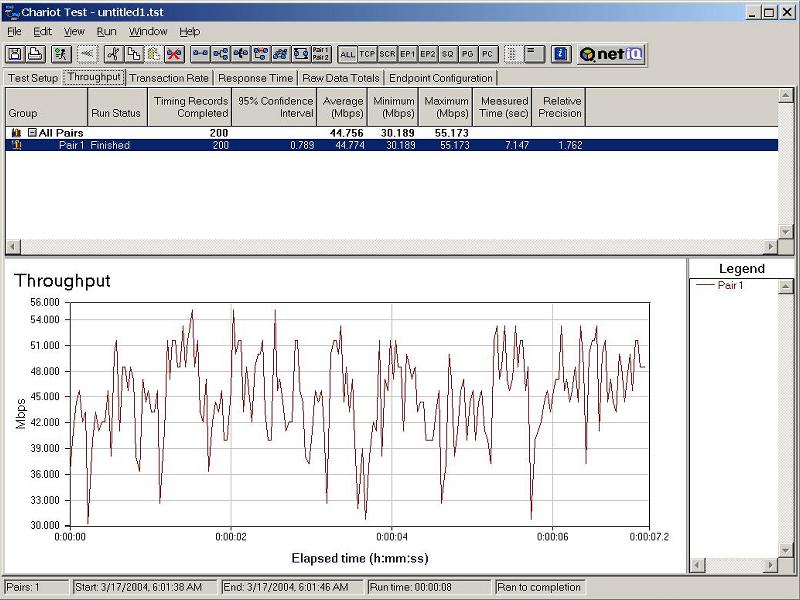 super g bandwidth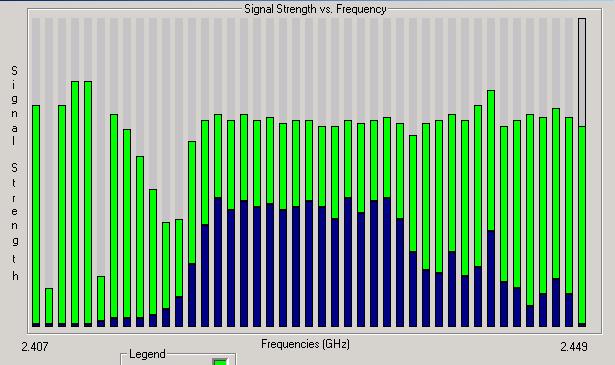 super g spectrum analysis
---
Click here for details on nl-5354AP1 A/B/G access point
Click here for details on the nl-5354CB A/B/G card
Results super A
We were able to average just under 44Mbps using super A with no other 802.11a access points in the area bandwidth remained more consistent during testing than with super G. Also of note we achieved better results with the Engenius NL-5354AP1 access point than with the Proxim access point that we tested last month with the nl-5354cb plus card.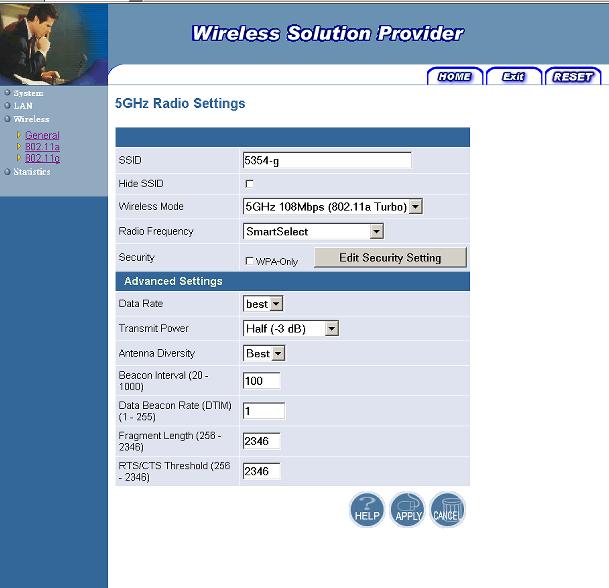 super a config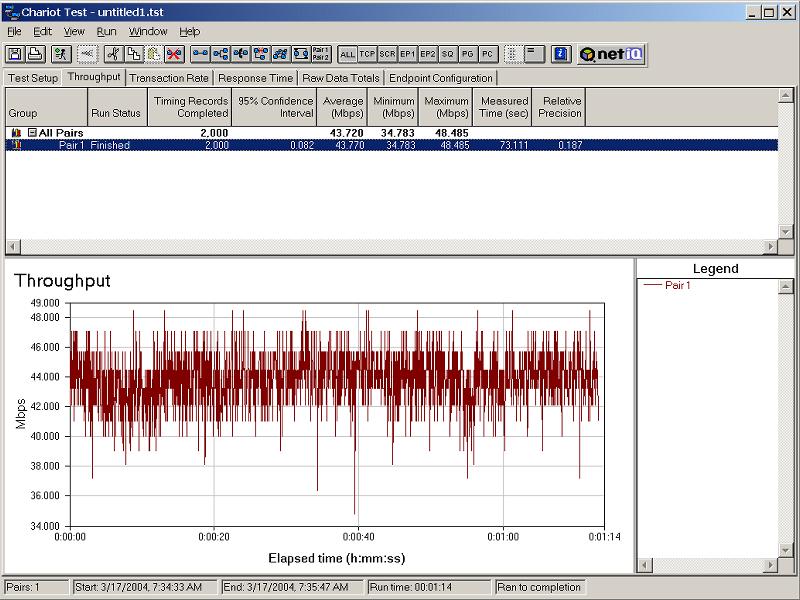 super a bandwidth
---
Conclusion
Both super A and G technologies effectively double the bandwidth of 802.11a and 802.11g networks. Super G does have some overlap into channel 11 so it may not be wise to co locate access points using this technology. It is also more complex to properly configure Super G with power output, 802.11b protection overhead etc. Super A seems to be more consistent in throughput and may not suffer from channel overlap because of the greater number of 802.11a channels.
Click here for details on nl-5354AP1 A/B/G access point
Click here for details on the nl-5354CB A/B/G card