Engenius Senao CB3 2.4GHz Wireless Access Point/Point-to-Point Bridge/Point-to-Multipoint Bridge/Client Bridge
NL-3054CB3 PLUS DELUXE REVIEW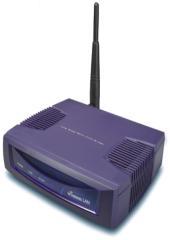 THE 3054CB3 has been replaced with the new ECB-3220
The NL-3054CB3 Plus Deluxe is a bridge / access point / repeater with support for 802.11G. These features make a very flexible device able to support high speed in 802.11G mode and long distance in 802.11B mode.
The modes of operation are 802.11 access point, 802.11 client bridge and 802.11 wireless repeater. In access point mode you have options for wireless connection mode of G max performance, G only , B+G, B only. You have the option to hide ssid. You have a DHCP server option for the wireless clients. In bridge mode you have the same connection options. In wireless repeater mode you configure the WDS or wireless distribution system to act as a seamless wireless repeater.
For security you have mac filtering, WPA, WEP, 802.1x . The device also supports AES for 802.11i support in later firmware releases.
BANDWIDTH:
The following is a throughput test between 2 305bcb3 units one in access point mode the other in client bridge mode. Distance is 100feet with stock antennas and encryption disabled. As you can see we get a solid 20Mbps.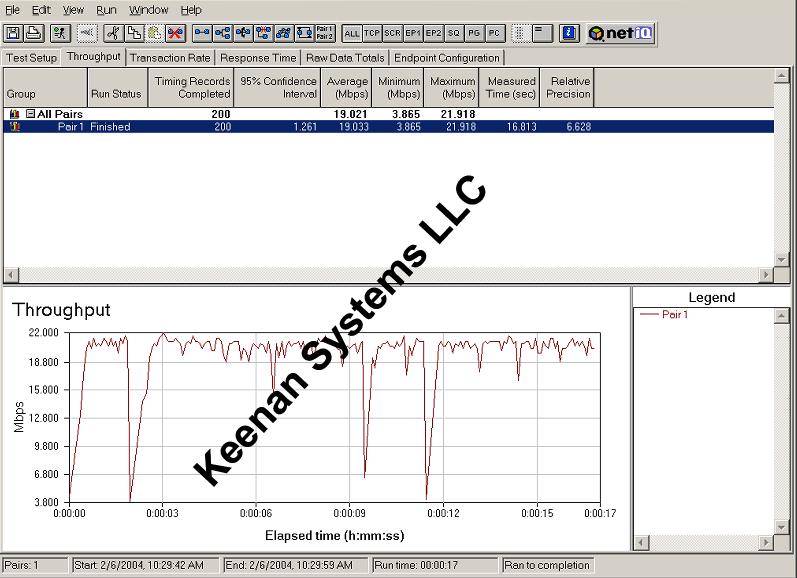 THE 3054CB3 has been replaced with the new ECB-3220