Engenius Senao 600mW 802.11bg ECB-3610S Review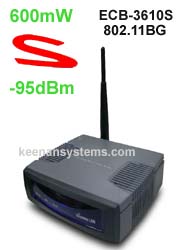 Click here for more information on the ECB3610S

We were given the chance to get our hands on the new 600mW EnGenius ECB-3610S before anyone else. Here is what we found.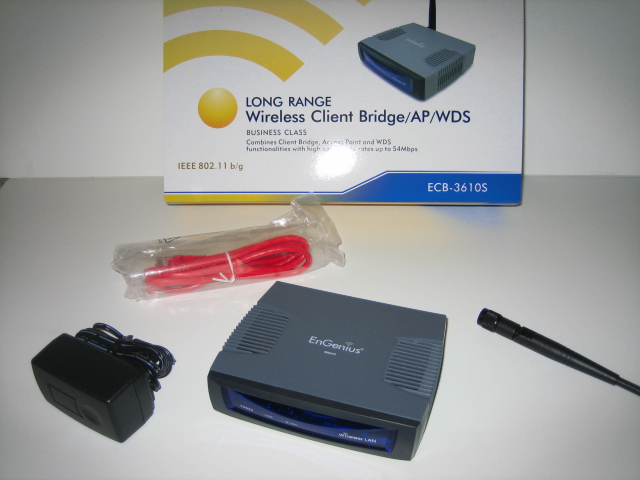 On the exterior the new ecb-3610s looks the same as the 400mW ecb-3220 one Ethernet one RP-TNC antenna port and a 12v power input.The one difference is a new compact 12v 3a power brick it is about 1/2 the size and weight as the previous unit. The ECB-3610S has both client bridge and access point modes and also supports POE via an optional 48V injector.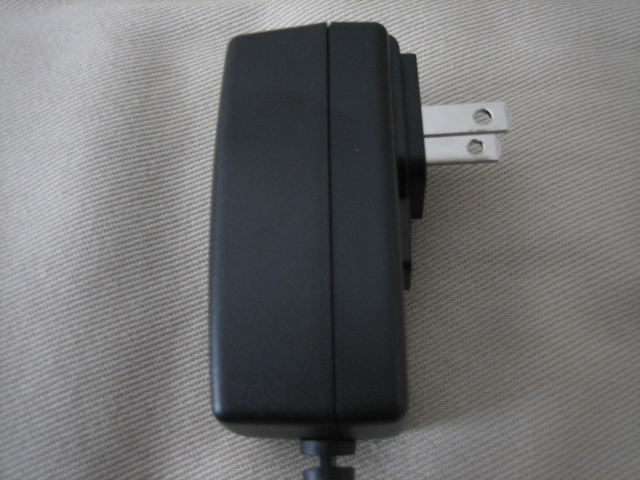 Under the basic wireless setting you can select transmission data rate this is important as we look at power output later.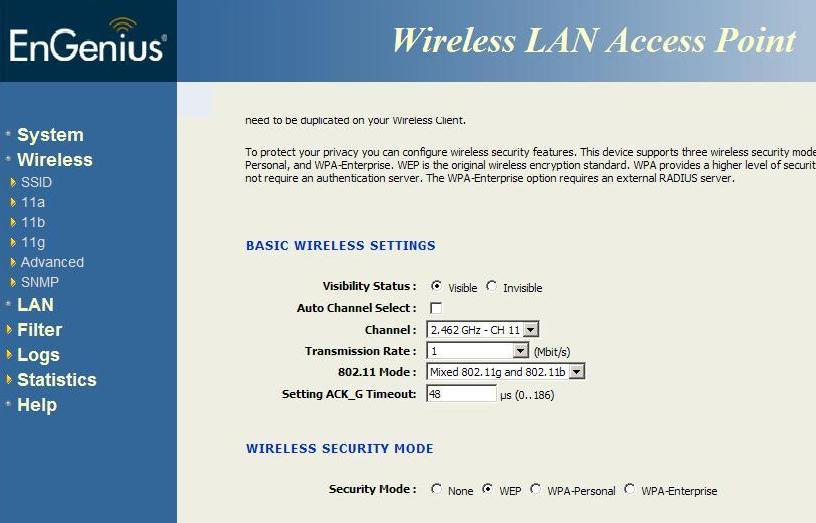 Under the advanced setting you can select power output it defaults to high but you can lower it for micro cell type deployments.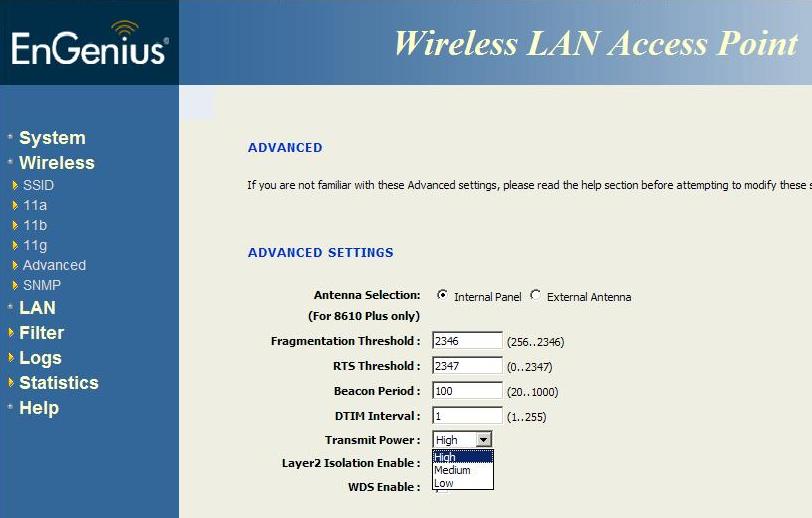 According to the spec the ECB-3610S has 600+mW of power at the following data rates 1,2,5,5 and 11.
So we set the unit to 1Mbps and ran a 100 record throughput test with NETIQ chariot.
I then set the data rate to 24Mbps where power should be reduced to 500mW and did the test again.
I recorded the power output with the new Wi-Spy 2.4x spectrum analyzer. The green is average power and the blue is peak.
8610S 1Mbps High Power Setting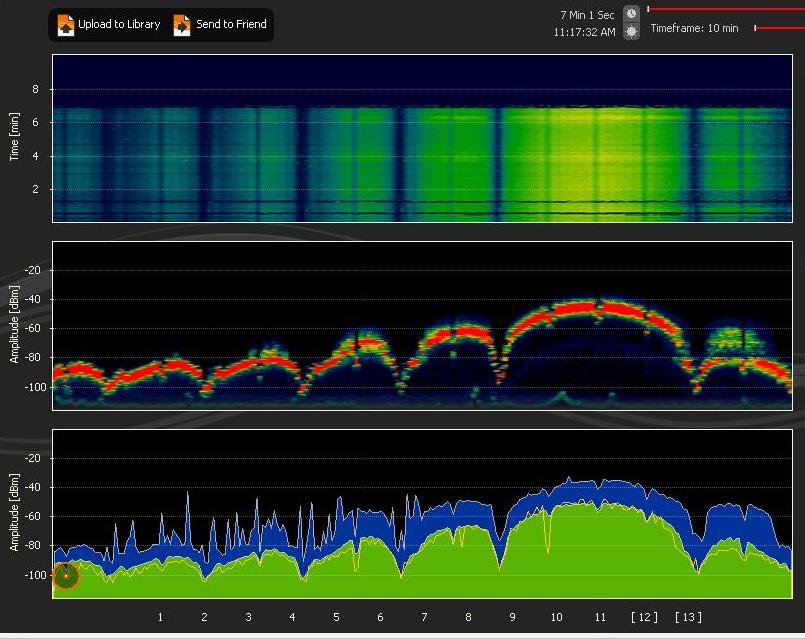 8610S 24Mbps High Power Setting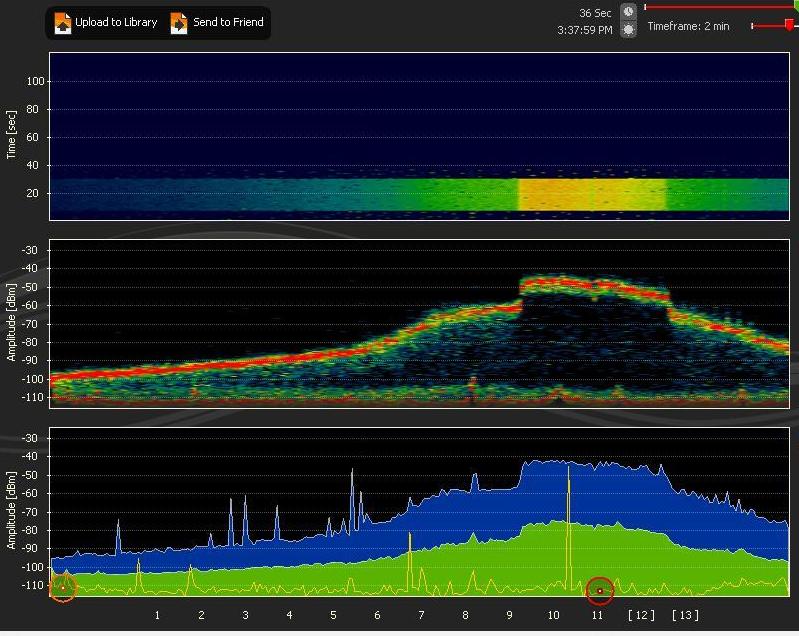 I tested range using a EnQue IQ WiFi Phone a very low power device. I set the ECB-8610S at 1Mbps and compared the results to a ECB-3220 at 1Mbps.
I was able to make a clear call on the IQ at 180 feet with the ECB-8610S and 125 feet with the ECB-3220 a almost %50 increase.
With a full power client like the EUB-362 EXT distance should be in the 3500 to 4000 foot range.