EnGenius 2610 / 1650 client router configuration.
If you purchased on of our bridge kits you will need 2 standard straight through ethernet cables available at your local store. One cable will run from your computer to the power injector the other from the PoE side of the injector to the bridge up to 300 feet away. You will also need to switch the antenna over to external ( next to the connector).
You can purchase our 600mW marine bridge kit here
We are going to show you how to use the unit to connect to a remote access point in 8 easy steps. This is the perfect configuration for boaters, RVers and many other mobile applications.
1) set your computer IP address to 192.168.1.100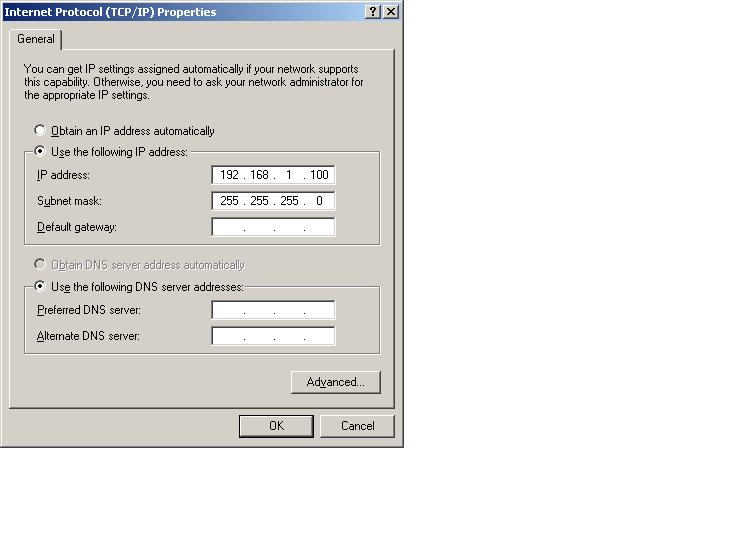 2) log into the eoc-2610 at 192.168.1.1 un admin pw admin, click on system / system properties select client router mode and hit apply.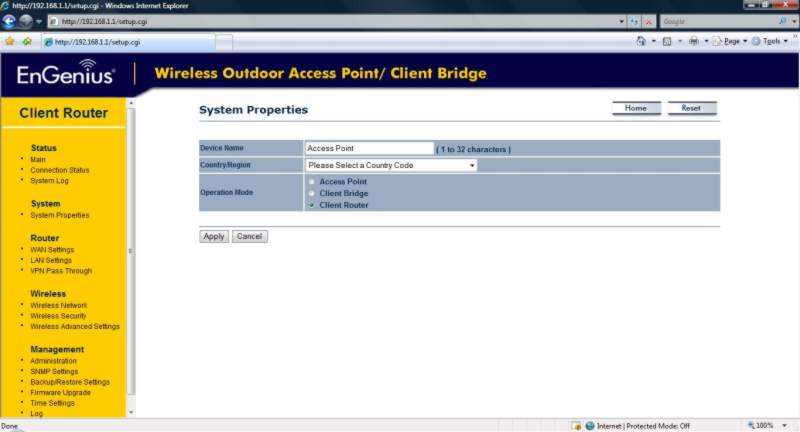 3) click on router / LAN settings make the following changes (the address of the unit will now be 192.168.123.1 do not forget this)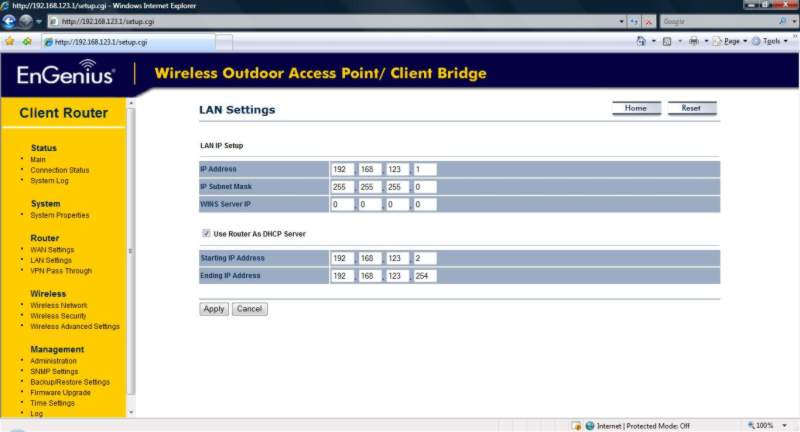 4) change your computers ip address back to DHCP for IP and DNS like below.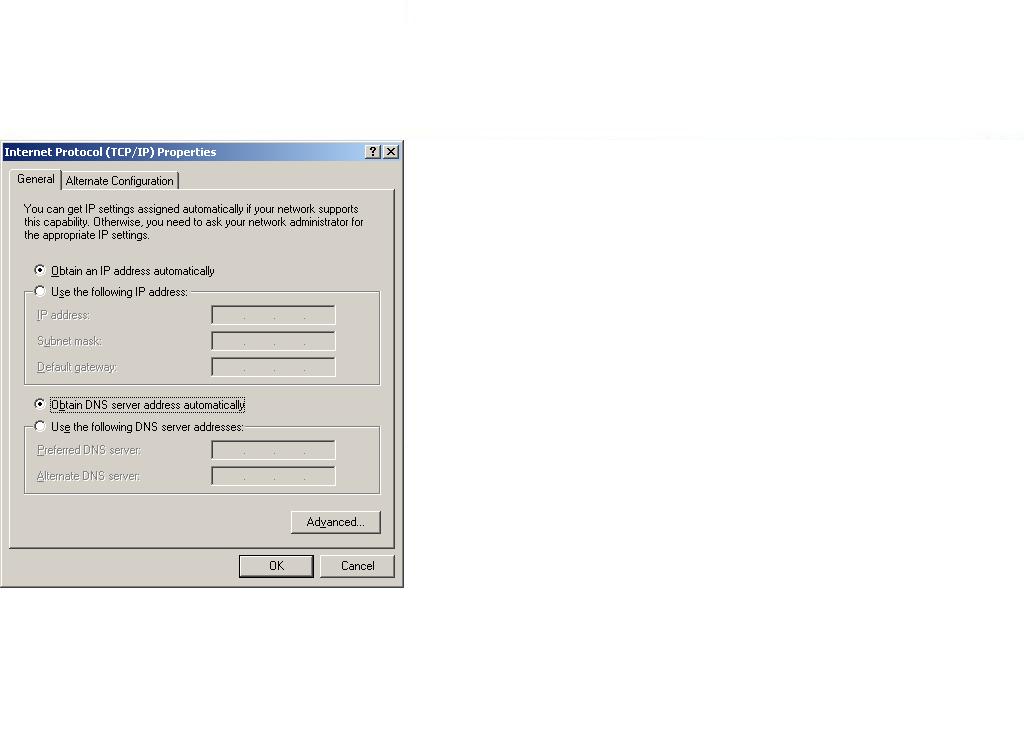 5) log into the unit at 192.168.123.1 , click on router / WAN settings change connection type to DHCP and hit apply.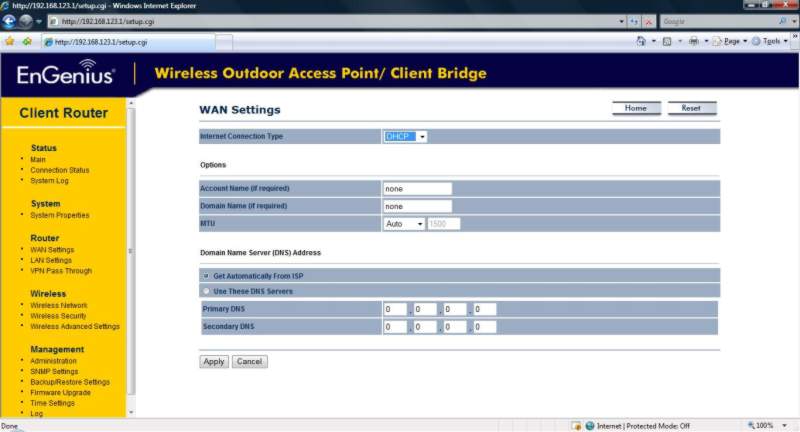 6) Now lets turn the power up on this puppy click on wireless / wireless advanced and select 28dBm hit apply.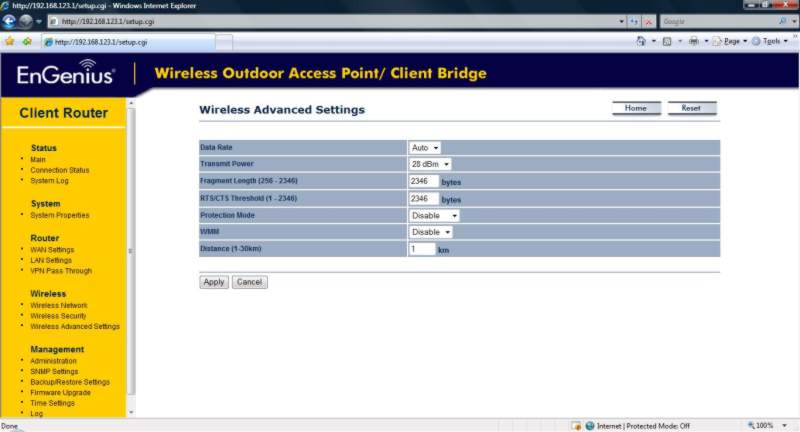 7) click on wireless / wireless network site survey button , select the AP to connect to by clicking the MAC address and click apply. (Try and connect to a open AP where under the security column you see NONE, if the AP has encryption enabled you must get the key from the owner and enter it under encryption)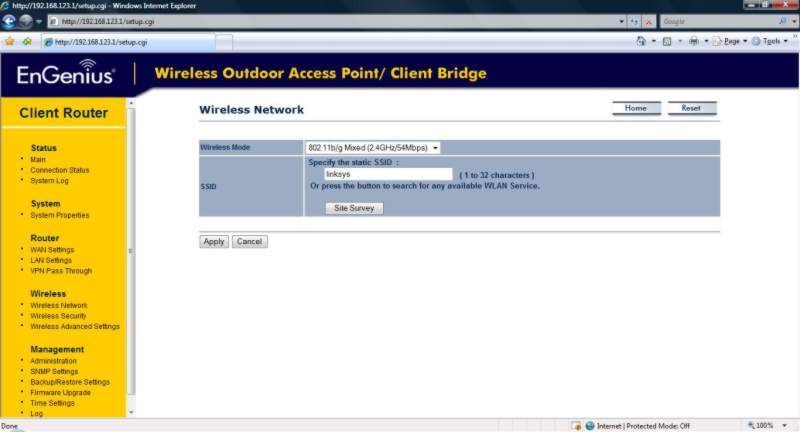 8) Click on status connection status you should see associated next to connection status and have a IP address under WAN / IP address. If not try another AP or move closer.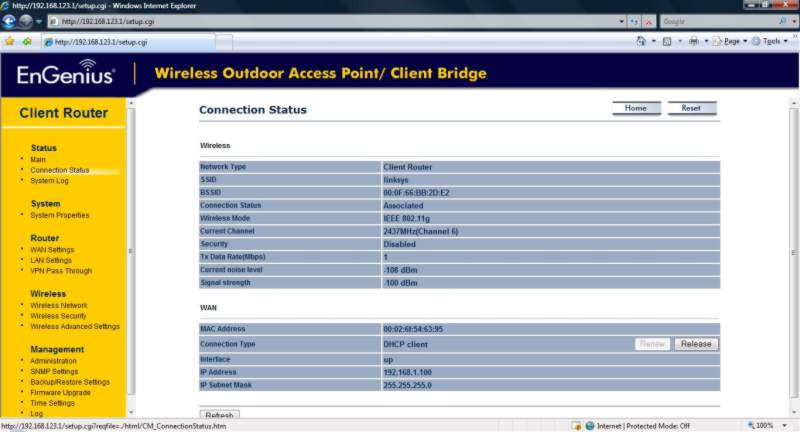 You should now have a Internet connection! To manage the bridge in the future go to 192.168.123.1 and follow step 6.