EnQue PBX22 SMB IP-PBX System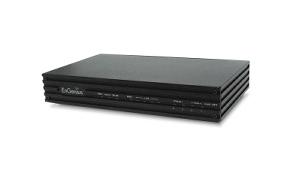 We have the best prices!
We know the products inside and out and can answer detailed questions.
We are an authorized EnGenius EnQue reseller.
All products come with one year support from EnGenius.
or call us at 860 748 4110
Free set up session up to one hour with any purchase of a PBX22
Click here for review5 sip trunks for multiple incoming and outgoing lines
2 FXS and 2 FXO ports
30 SIP extensions
Built-in SIP Server / SIP Proxy
Built-in Auto Provision Server
Support more than 15 RFC standards
Auto Attendant
Voice Mail
Met-me Conference: including Codec Trans-coding
All the voice calls can be centralized via IP-PBX, only allow the accounts issued by company, easy to managed, and no gray area.