Engenius 2611 CB5 PLUS Long Range Outdoor Bridge Review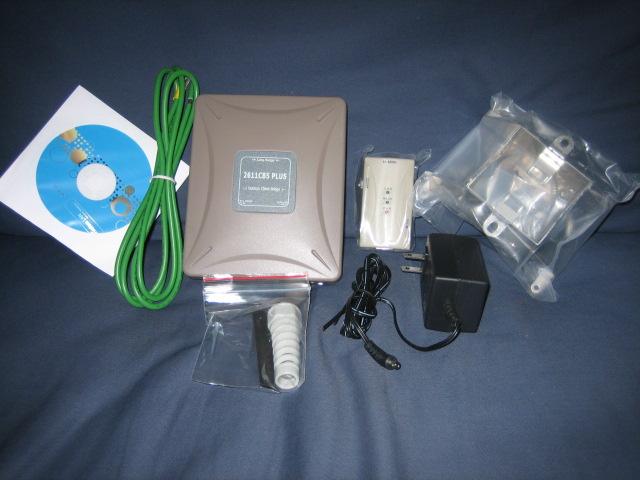 Click here for more information on the 2611 cb5 plus
The 2611 cb5 plus is an all inclusive outdoor 802.11b bridge with a built in 9dBi directional antenna perfect for customer premise equipment or point to point bridging.
The unit ships with power over ethernet injector mounting hardware and grounding cables.
Inside the unit is the longest range wireless card a 200mW 2511cd plus ext2 wireless card with 2 mmcx connectors ( a mmcx pigtail can be run under the ethernet connector for external antenna if desired.)
The unit supports SNMP read and traps for management and also has a rs-232 console port.
The unit ships with bridge only firmware so it can connect to an access point as a client or another wireless bridge in point to point mode. There is also access point firmware available.