Airmagnet Surveyor Review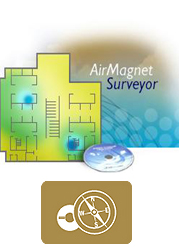 Click here for details on AirMagnet Surveyor
03/24/2013
Review by Jeff Keenan
Principal Systems Engineer
Overview
Surveyor is the latest product from AirMagnet and provides WLAN professionals with everything they need to perform scientifically accurate site surveys of any a/b/g wireless network. The software automates the collection of key Wi-Fi metrics and delivers detailed maps of the results for fast and easy network deployment, provisioning and ongoing optimization. It runs on a Windows XP or 2000 laptop or tablet computer in conjunction with a wlan card on the supported list including the Engenius nl5354cb a/b/g card.
Operation
You first switch to survey mode, load a map of your floorplan and assign it to a scale in feet. Your image may come from any source a digital photo, scanner, cad drawing or if you use a tablet pc you can create the floorplan image with it making it an ideal platform.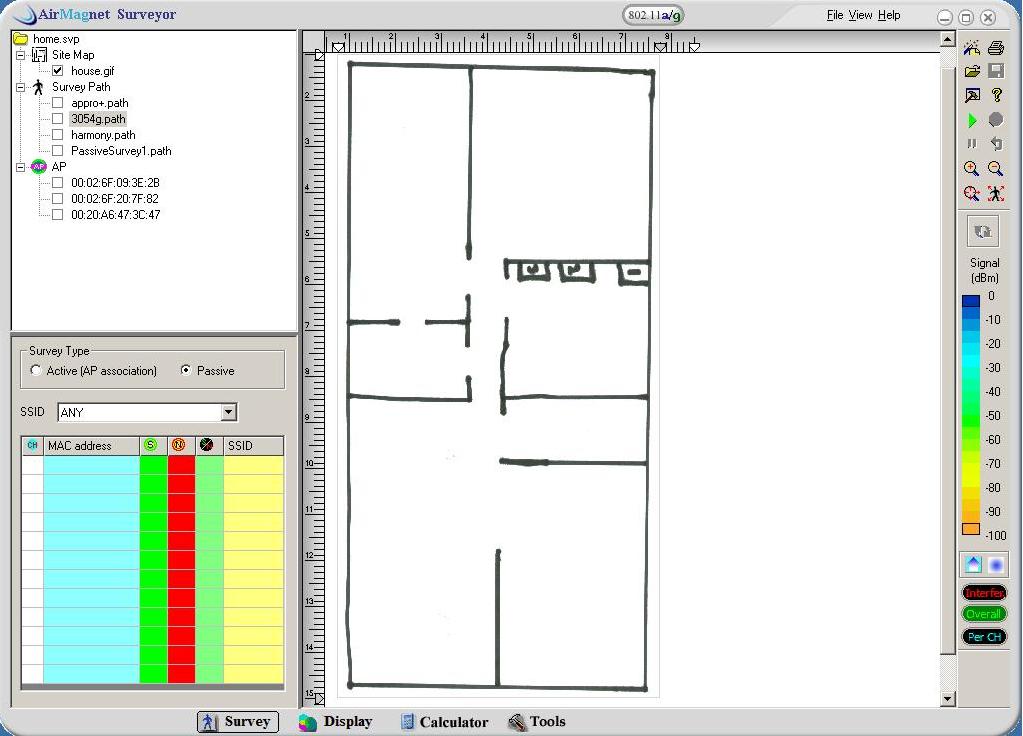 Next you associate to your access point with the software and walk the floorplan stopping in each area where you want to take a reading. You click on the map and the software takes a reading of that area and also at a timed interval in between shown by the dots. After you have surveyed all areas you locate the access point on the map by dragging it to the correct location.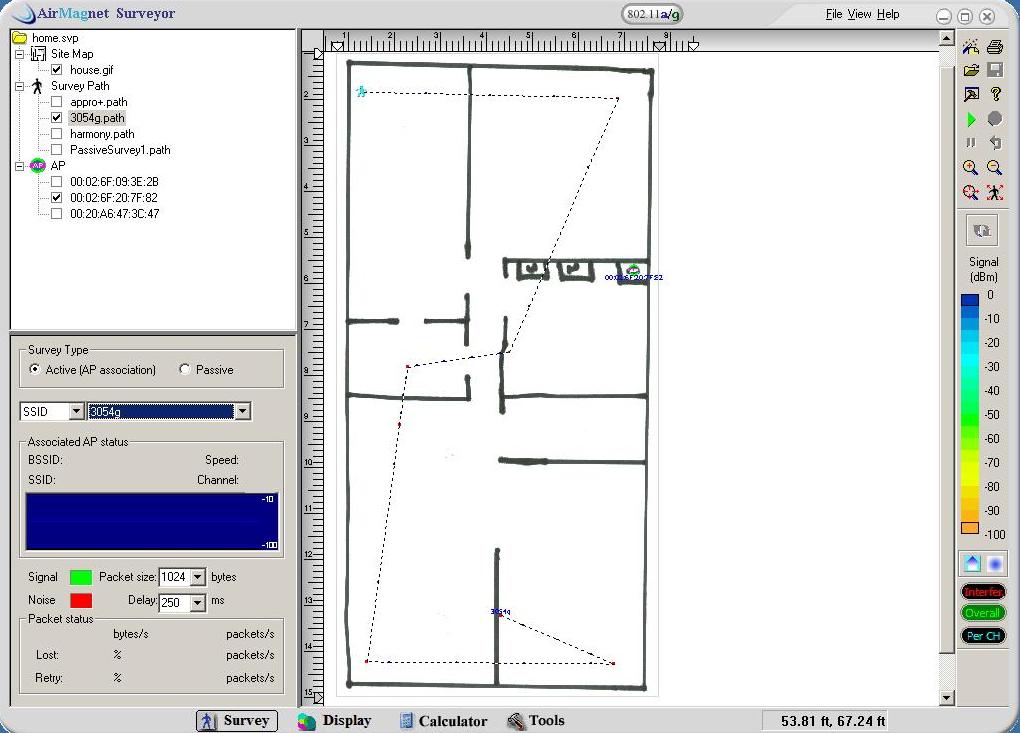 You then switch to display mode surveyor calculates the signal propagation based on the active reading taken during your walk. The color coded display can show signal, noise, speed, signal to noise ratio, retry rate and loss rate.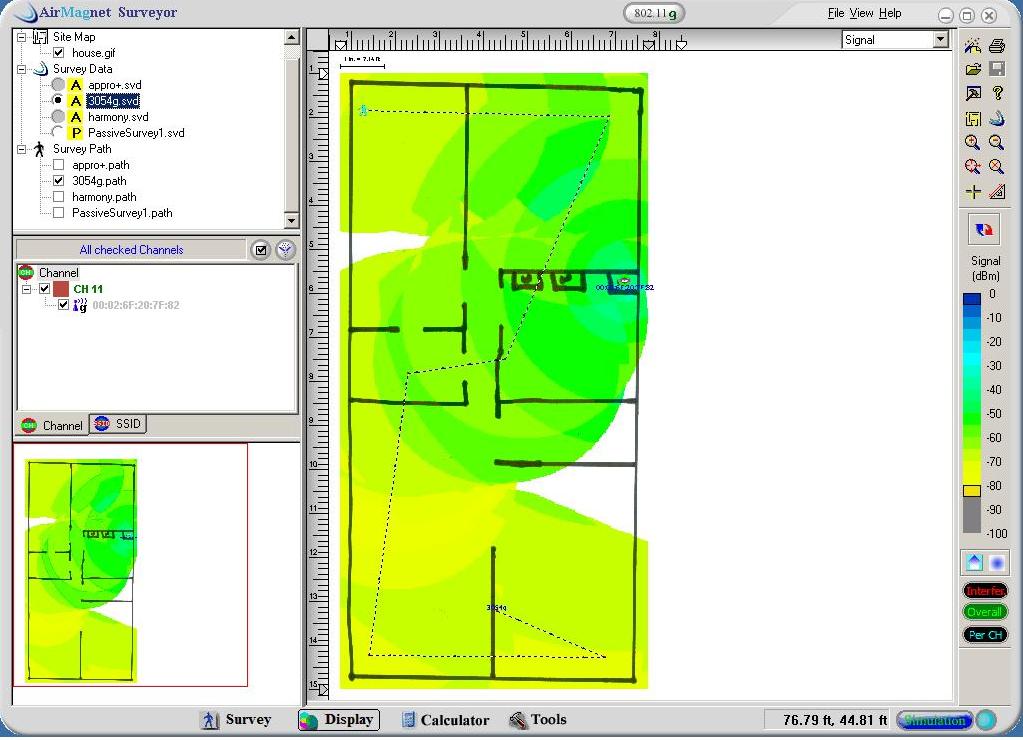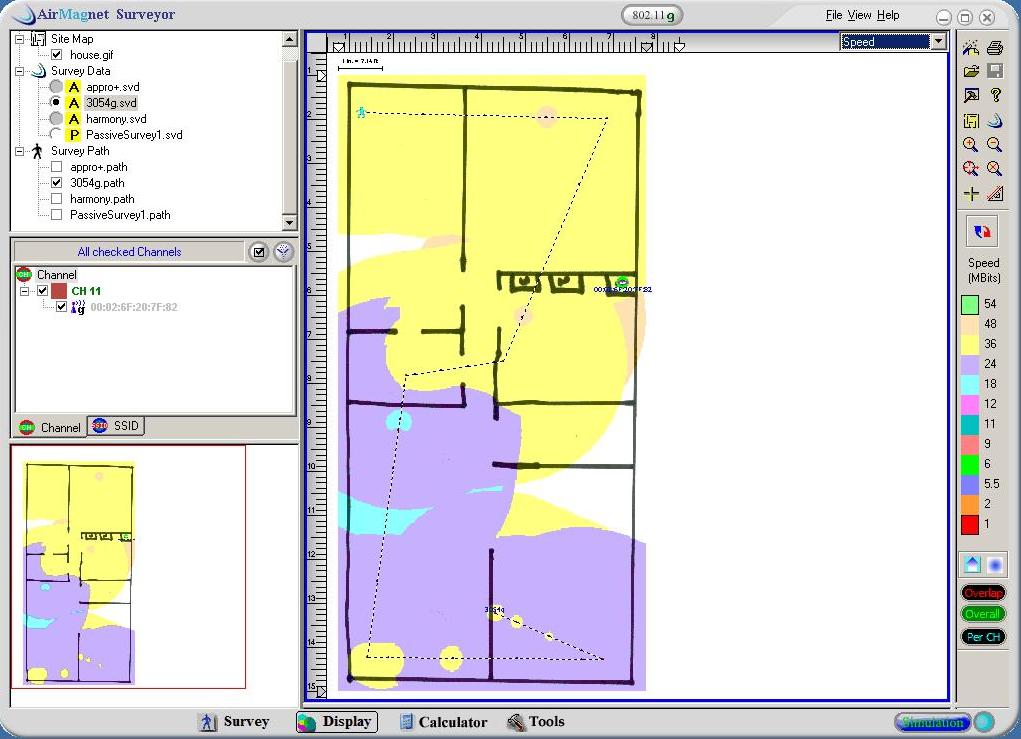 The tools menu has signal distribution, dhcp and ping applications. There is also a wireless calculator for outdoors surveys it has system operating margin, mW to dBm conversion, free space path loss, fresnel Zone, downtilt angle and downtilt coverage.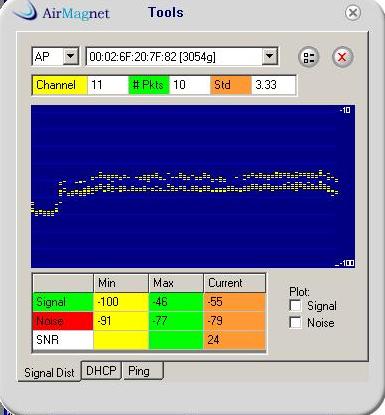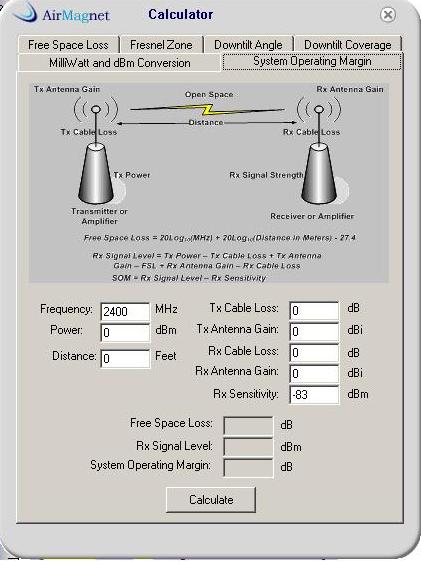 You repeat the survey for each access point location and can later merge the data or display them separately. You can also use the passive survey mode to complete a off site survey it estimates the coverage area using the power output of the access point and type of building as inputs.
Conclusion
Although surveyor does not take the place of an experienced network professional it does makes the task faster and more complete. Surveys can be completed more often and results compared to previous runs. Because surveyor is a active survey product it provides comprehensive real world results not just estimates. We think surveyor is a valuable application that should be in every wireless network engineers toolbox.
Click here for details on AirMagnet Surveyor
Click here for details on Site Surveys