Engenius 2500mW EIRP 802.11bgn EAP350 Review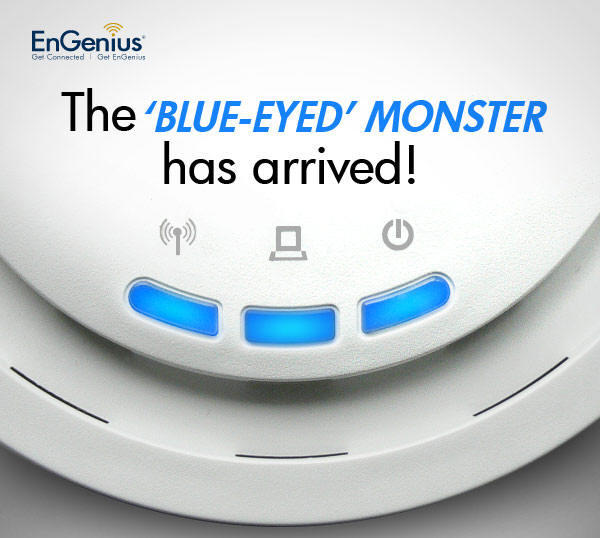 Click here for more information on the EAP350
The EAP350 is one of the first high power 802.11N AP for EnGenius.
With 800mW of transmit power and a 5dBi antenna it has 2500mW EIRP!
The EAP350 also support 802.11B and G and will transmit at the full 800mW in the 11b mode from 1-11Mbps and the 11g mode from 6-9Mbps.
The EAP350 has 3 operation modes AP, WDS bridge and universal repeater (with FW 1.1.0 or better). With Universal repeater the EAP350 can repeat the SSID of any AP in range we tested with BG and N access points and all work.
The EAP350 has distinct blue LED's they can be disabled via the web interface to not attract attention.
The EAP350 has a internal 2 element MIMO smart antenna by AirGain see picture below and has the optimal patter for indoor coverage. The antenna shoots down and out so it may cover multiple floors when ceiling mounted.
The Gigabit interface on the EAP350 unlocks its full potential for high speeds.
I tested range and throughput with my built in Intel Ultimate-N 6300 AGN wireless chipset. The EAP350 was set to 40Mhz N only mode and 29dBm power output and running FW 1.1.
At short distance the EAP350 was able to maintain 140Mbps with no dropouts this is impressive and one of the fastest I have ever tested.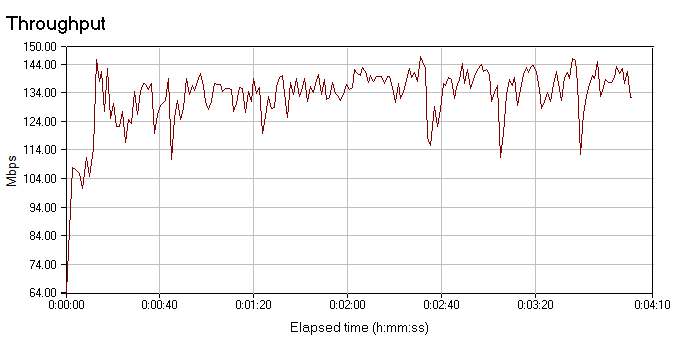 With the high transmit power of 800mW the EAP350 has very long range and was I was able to maintain a connection with 5 bars of signal 50 feet away through multiple walls and average 35Mbps in throughput. The 600mW EAP-3660 had 5 bars of signal in the same location.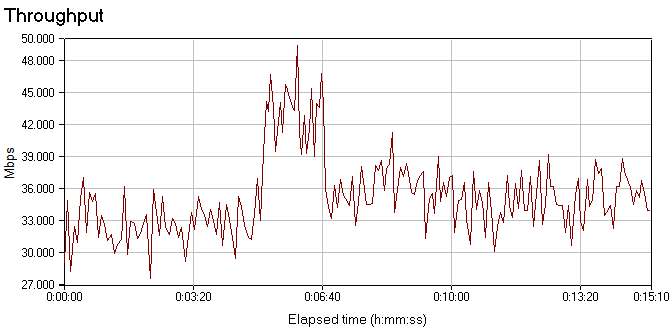 The EAP350 would be ideal for a business that has 802.11n clients deployed and needs to either stream video or move large files around. The EAP350 can top 140Mbps raw throughput in 40Mhz 11n mode.
Click here for more information on the EAP350