EnGenius EZ Controller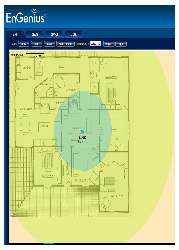 click here for more information on the supported engenius products
EZ controller is a free access point management / monitoring suite for the new Engenius high power 802.11N Indoor and outdoor Access Points

•See real-time wireless coverage on floorplan maps
•Monitor and control each unit
•Monitor traffic load by AP, MAC or IP address
•upgrades firmware to multiple deployed units
•Label assets by MAC or IP address or user-defined aliases
•Realtime AP statistics and graphs

You can import a map of your floorplan and place access points on the MAP. EZ controller will show you estimated coverage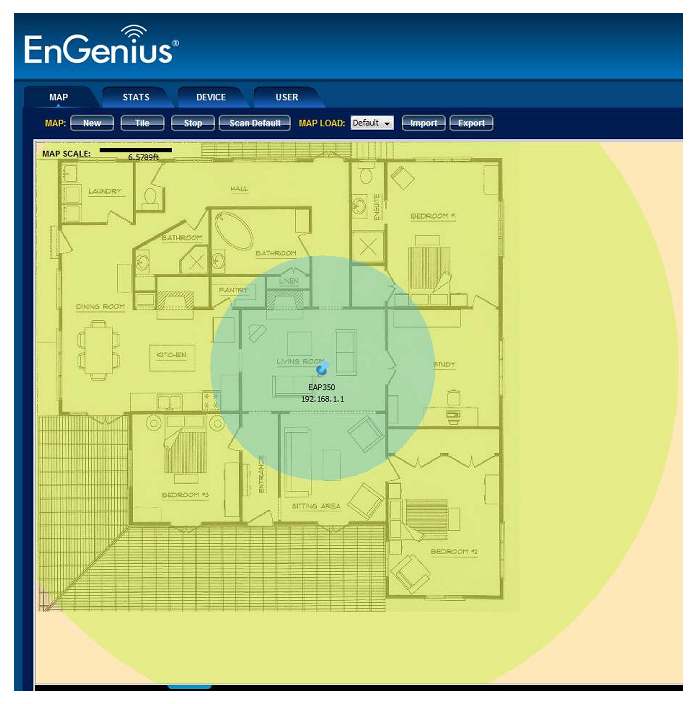 You can click on the individual access points to configure and reboot them.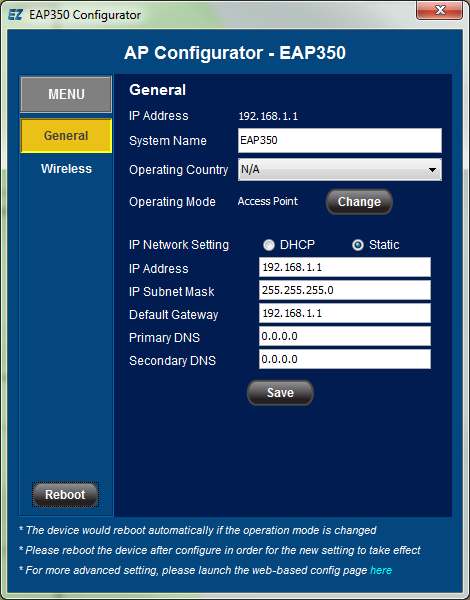 You can display access point stats, radio mode and power and connected users.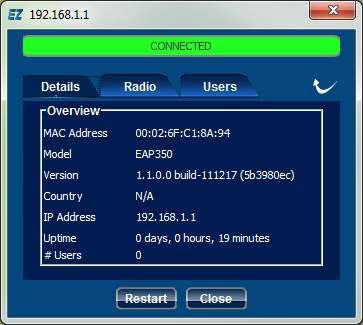 There is graph section where you can monitor throughput connected users etc.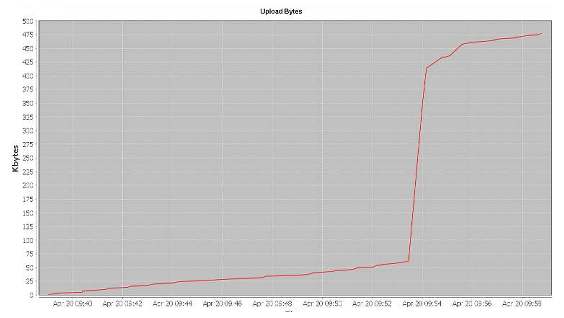 There is also a list mode that will show all the managed AP's or users on one page.

You can upgrade firmware on multiple AP's with the UPGRADE button
The EZ Controller software is available for download here
EZ Controller supports the following EnGenius Products:
EAP150/300: v1.2.3
EAP350: v1.1.0
ECB150/300: v1.0.3
ECB350: v1.1.3
ENH200/200EXT: v1.0.8
ENH202: v1.1.0
ENH500: v1.1.0
ENH210: v1.1.0
ENH210EXT:1.1.0

click here for more information on the supported engenius products